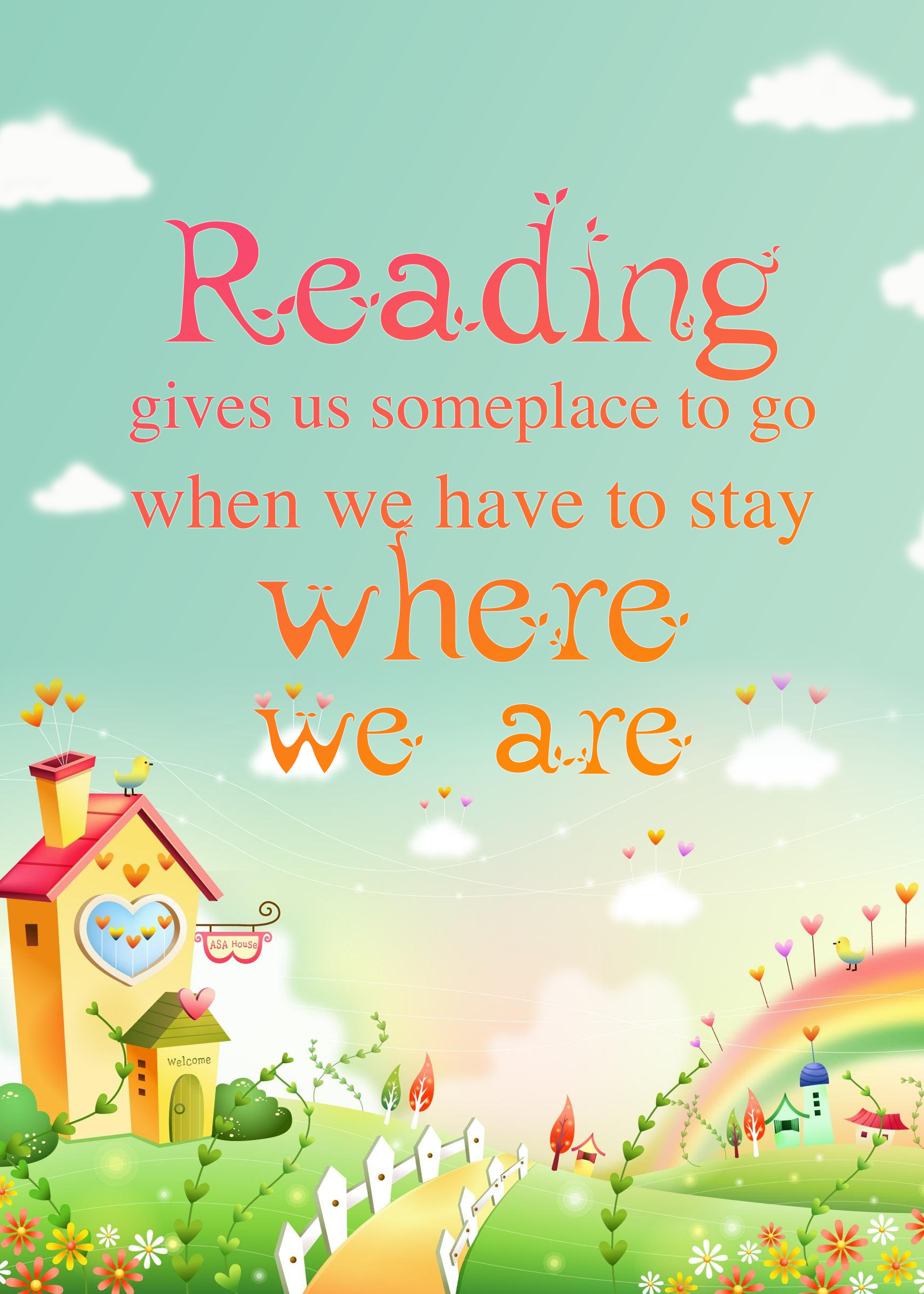 Hello Leary Lions!  Wow, is it nice to see everyone again!  I hope you and your families are doing well and staying safe.  Below I will post some valuable reading websites that you may want to check out (just click on the picture).  I hope you find these useful.  
Free Audio Stories and EBooks:
| | |
| --- | --- |
| | Check out Amazon Audible for free streaming of books and audio stories. |
| | Free Children's Stories is a great website that allows you to customize stories by age and genre. |
| | The Fraser Valley Regional Library is offering free, online, e-card sign up to everyone that will give instant access to all of their resources. |
| | Storyline Online is a great place to listen to a variety of picture books being read aloud.  New ones are always being added. |
| | With Epic Books, you can access a HUGE digital library for kids 12 and under, complete with learning videos, quizzes and more. |
| | At the Scholastic website, you can discover all sorts of literacy activities, organized by grade, that you can do together at home.  A hilight is "Virtual Book Fests" with some of your favourite authors. |
| | Enjoy a curated, ad-free collection of animated read-alouds.  Lots of enjoyable titles hereat Vooks. |
| | The Tumblebook library is a great one to check out because of the options of great graphic novels and non-fiction too.  Please use username: sd33 and password: reads |
Readalouds and Workshops from some of your favourite authors and illustrators:
| | |
| --- | --- |
| | Discover the Wizarding World of Harry Potter right from home.  Such an awesome website by J. K. Rowling. |
| | An awesome site by Dav Pilkey where you can interact with some of his favourite characters like Dog Man and Captain Underpants.  Lots of fun tutorials too. |
| | Interact with Mo Willems on his YouTube channel called "Lunch Doodles with Mo Willems."  There are lots of episodes up there already and he is adding more. |
| | Check out favourite poet Shel Silverstein's website for different lessons, activities and drawing tips. |
| | Stay at home story time with Oliver Jeffers.  Every day, Oliver reads one of his stories and talks a bit more about how it was made. |
| | Todd Parr, beloved childrens' author, has created "Todd TV", based on some of his best picture books.  Your little ones will love this. |
| | Mac Barnett, author of many favourite picture books and chapter books, does weekly readalouds every Monday on his instagram page.  He is the author of many books like, "How This Book Was Made", "Sam and Dave Dig a Hole" and "Mac B. Spy Kid." |
Our librarian:
Mrs. Knodel is our teacher-librarian at F.G. Leary.  She has been a teacher for 26 years and she LOVES books!  She is also the teacher-librarian at Greendale Community School.    Before moving to Chilliwack, she taught in Vancouver, West Vancouver, and even the Philippines!  She is passionate about reading and music, so she thinks F. G. Leary is a great place to be.  She is married and has two sons.  In her free time, she likes to ski, hike, play pickleball, watch her sons play volleyball and travel with her family, have coffee with friends and, of course, read!  Her favourite book she has read recently is "All the Light We Cannot See."
Library schedule:
I am at the school on Mondays, Tuesdays and Wednesdays.  On these days, students should be returning their books, either to exchange them or renew them.  All books will be quarantined for at least 72 hours to keep us all safe.  Students can also put books on hold and I will deliver them as soon as they are available.  Click on the following link to access our catalogue and put books on hold (maximum of 2).  Username is student's ID number.  Password for K-3 is student's birthday (YYYYMMDD) and password for 4-5 is the same as his/her district computer login.  Alternatively, you can download the Destiny Discover app for use on an iphone or ipad.  Please check with me if you need any help logging in.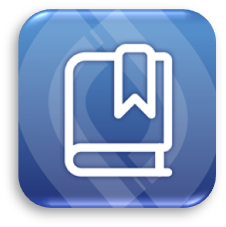 Reading Incentive Programs:
Stay tuned
One School One Book:
Stay tuned
Reading Link Challenge:
The books for 2021 have been announced!  They are: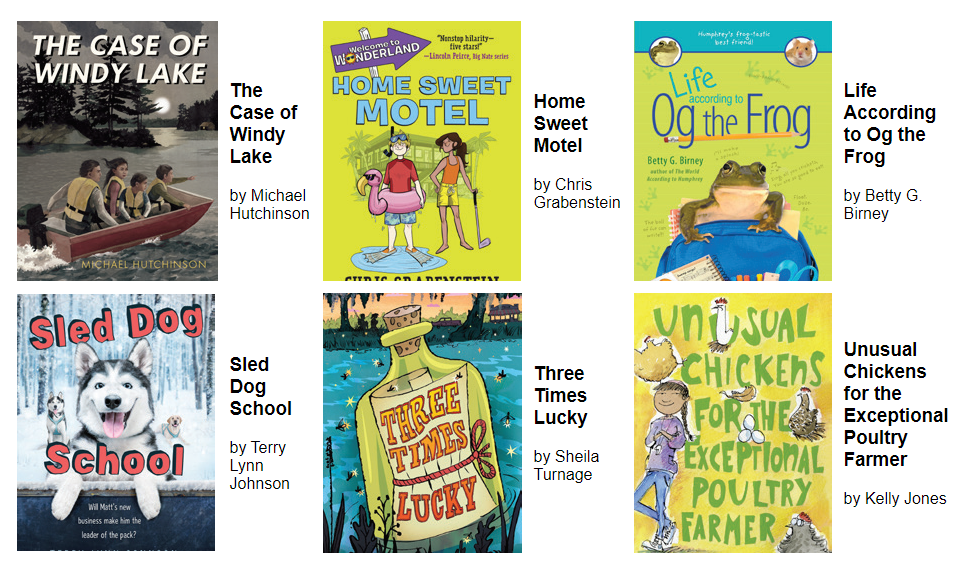 Interested Grades 4 and 5 students will begin meeting with Mrs. Knodel in January.
 
Hot Picks:
These were the most popular books in the library last year:
#1 - Dog Man: For Whom the Ball Rolls, by Dav Pilkey
​#2 - Diary of a Wimpy Kid: the Getaway, by Jeff Kinney
#3 - Ghosts, by Raina Telgemeier
#4 - Guinness World Records, 2020
​#5 - Happy Pig Day, by Mo Willems
#6 - I Will Take a Nap, by Mo Willems
#7 - Dog Man: Brawl of the Wild, by Dav Pilkey
#8 - Dog Man: Unleashed, by Dav Pilkey
#9 - Can I Play Too, by Mo Willems
#10 - Diary of a Wimpy Kid: the Meltdown, by Jeff Kinney